We provide turnkey solutions for upcycling organic waste into resources. Offering cost-effective automated composting reactors in 7 different sizes, the largest 3 by 18-meter processing 20 ton of organic waste per day. Resulting in hygienized nutritious soil improvement products, turning waste streams into value streams.
Landfill and incineration are some of the unsustainable solutions to manage organic waste which has a negative impact on the environment. The Biocompost system exceeding conventional windrow composting by controlling hygienization and eliminating odor, larva, pathogens, and seed weeds. Producing valuable and marketable soil improvement products.
Leading components from SKF and PLC systems from Siemens with an IP control solution. Robust design minimal maintenance.
Successful use world wide
Benefits of our reactor and its end product. You can handle almost all organic waste with this reactor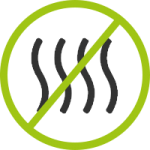 A major issue in traditional composting operations, but the BioReactor makes it a non-issue since the decomposition process occurs in the vessel and takes place very quickly. Plus, stockpiles of odorous waste are eliminated. Negative ventilation systems can draw off VOC's and emissions, and a biofilter can easily be added to the system if required.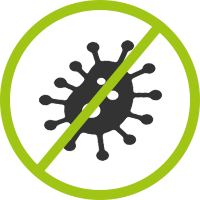 Pathogen and virus destruction are the foundations of our composting system. The composting follows the guidelines set down by the EU to ensure pathogen and virus kill.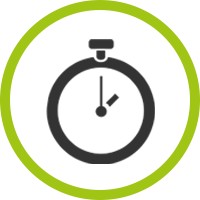 The Biocompost BioReactor System has the fastest decomposition time—it can compost organic waste in as little as 3 days. Compare this to traditional methods that can take upwards of a year. Less manpower is required because the rotating vessel does all the work. Fewer feedstock piles are required because the material is processed so fast.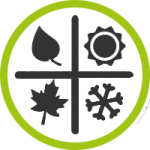 The vessel can be insulated which helps retain the high operating temperatures of 55°c+ required (this is the EU standard for pathogen kill—3 days at 55°c). Because of the insulation, the XACT vessel does not need to be housed in a building, but the compost should be stored under cover. The process is natural and typically requires no added heat.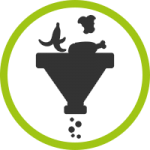 Reduces the volyme of waste
Composting with Biocompost's in-vessel technology significantly reduces the volume of waste.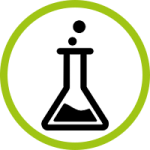 Vectors, such as flies, rodents, and birds, are drastically reduced because volatile organic material is completely decomposed. VOC's and emissions are controlled.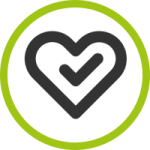 Production of marketable soil improvement products
The compost is clean, top-grade that will meet EPA standards. Producing Designer Compost is more viable and in demand than ever before. (compost with specific nutrient values).